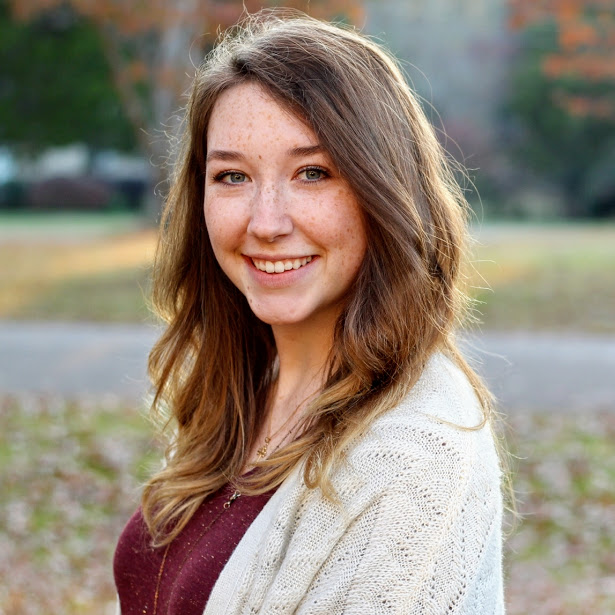 Founded in 2015, Tasty is an online food blog with a global reach across the US, UK, and numerous European countries that is best known for its viral food videos of trendy, unique, and easy-to-follow recipes.
Buzzfeed, one of the leading digital media companies specializing in news and entertainment, originally published Tasty as an effort to expand its digitized content strategies to resonate with its millennial audience. Buzzfeed quickly learned that the fastest way to its online audience's loyalty was through their stomachs. Within fifteen months of its creation, Tasty collected a staggering 1.7 billion views from its recipe videos and became the leading revenue generator for Buzzfeed.
Tasty's success in the food blogging industry relies on making seemingly complex recipes simple and available to the average person. Itsfun and creative dishes continue to wet the appetite of an increasing number of millennial readers, providing them with a sense of culinary success previously offered only by professional chefs.
Ashley McCollum, Tasty's former general manager and vice president, explained the reasons behind the company's popular digital presence:
Our point of view is that 99% of food media is made by food professionals, but 99% of food is made by amateurs. So what is the [difference] between food media and real food? We think that massive gap between media and reality is what we're filling. I think that's why we've been so successful and why we have a lead in this emerging space.
By focusing on audience desires to be creative in the kitchen, Tasty continually expands the recipe index for its readers.
Some of the top Tasty recipes include Churro Ice Cream Bowls, Mozzarella-stuffed Slow Cooker Meatballs, and a Cinnamon Roll French Toast Bake. All of Tasty's recipes come with a 60 second video, allowing the reader to fully immerse in the culinary side of digital content. Sliders Four Ways, its most popular recipe to date, has amassed over 200 million views on Facebook.
This unique approach to food blogging has positioned the brand ahead of its competitors as it consistently innovates its content to fit its consumer's needs. McCollum told the New York Times :
Really what we're seeing is how to make a business out of massive intellectual property that was built digital-first. It's the same model as old-media networks—you make a movie that people love, and then you build a theme park and extend that to products and everything else.
Through this method, the brand has even established a leading position among the top 10 food pages on Facebook.
The brand's proven success of folding in a standard recipe blog with a video has enabled it to expand past its original digital platform. Tasty took the unique step of reverse-publishing and expanded from digital content only to traditional print via cookbooks.
Its first cookbook, Tasty Latest and Greatest: Everything You Want to Cook Right Now , sold more than 100,000 copies in the first month of publication. Due to its outstanding success, Tasty soon dished out two additional cookbooks, as well as a Tasty-branded line of cookware at Walmart and a snazzy new seasonal subscription service with LG Electronics called LG Tasty Cookie Club.
The LG Tasty Cookie Club subscription service provides readers who have a sweet tooth with seasonal boxes of cookie baking kits. Each box contains pre-measured ingredients and baking tools that allow customers to easily recreate their favorite online recipes from the comfort of their own home. The box for the fall season includes The Pumpkin Spice & Everything Nice Cookie Kit, followed by The Ultimate Mini Gingerbread House Cookie Kit, which will roll into subscriber's kitchens just in time for the holidays.
Tasty has also launched more niche-focused content in its foreign versions, including Proper Tasty for its British audience, and Tasty Miam for the French readers. Recipes include Hash Brown Benedict and Risotto Pissaladière. By incorporating foreign cuisine on its blog, Tasty adds a personal touch to its marketing strategies. As Buzzfeed's CEO Jonah Peretti said, "We're always thinking about not just generating traffic but reaching [our audience] in a real way."
Tasty has raked in a lot of dough from this authentic approach, earning nearly $3 million in revenue from its viral recipes alone in 2018. Frank Cooper, Buzzfeed's former chief marketing officer, talked about the success that comes from Tasty's unique content, saying, "It taps into a simple truth: People love tasty foods and the kind of foods that remind them of their childhood, comfort food, or food that reminds them of an experience."
Tasty's digital strategy of combining traditional blogs with media content delivery has spiced up the digital publishing market focused on food. The brand provides its 500 million monthly viewers with virtually unlimited access to easy recipes, thanks to its multiple digital platforms.
Four short years ago, Buzzfeed launched Tasty as an online experiment, not realizing that it would rise to the top of revenue generation for its company. Since then, Tasty has certainly satisfied the internet's insatiable appetite for food content by making simple and creative recipes available to online users everywhere.